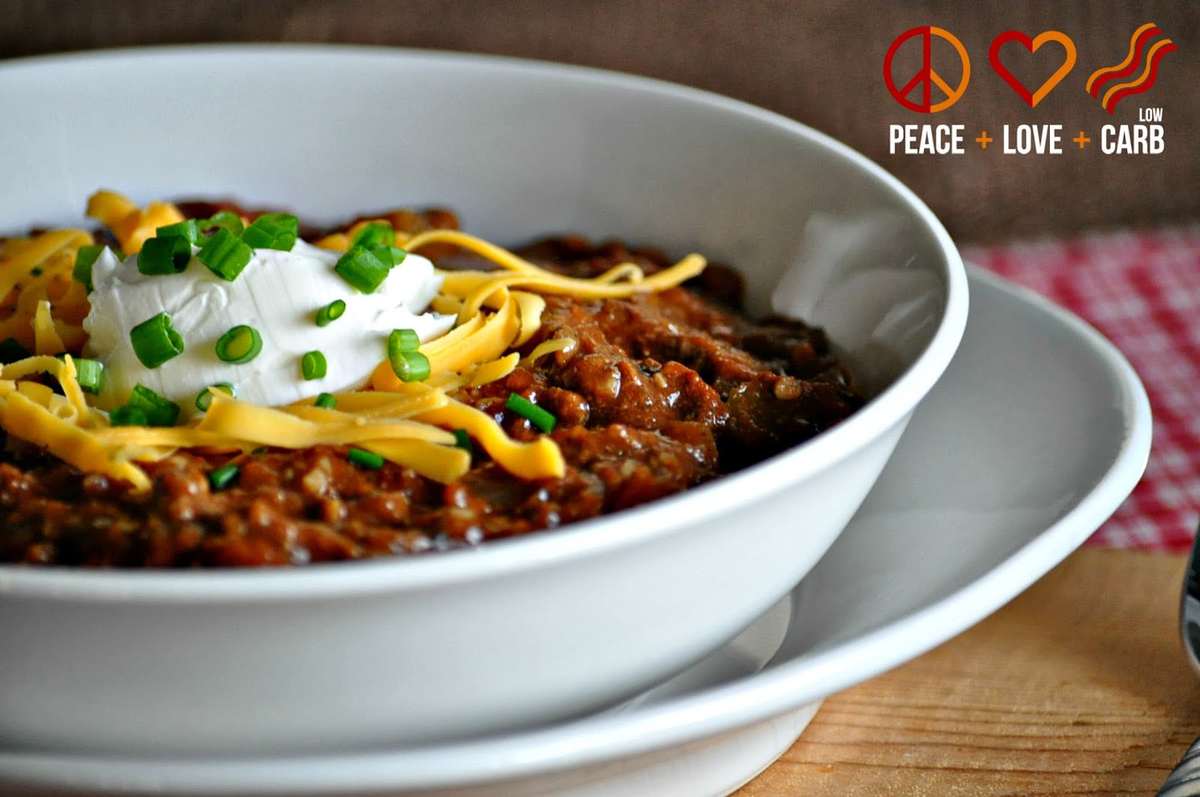 The Ketogenic Diet is an approach to eating foods that have been around since the 1920's. It is considerably older than many other dietary fads and has solid science to back it up.
Despite the weight-loss and new levels of health that many adherents experience, the ketogenic diet is quite restrictive when compared to the Standard American Diet. Thus, in the initials stages of adopting this dietary approach, many individuals can struggle to create tasty meals that still satisfy them.
In this article, we will offer a brief overview of the ketogenic diet before discussing our favorite ketogenic chili recipe.
A Brief Overview of Ketogenesis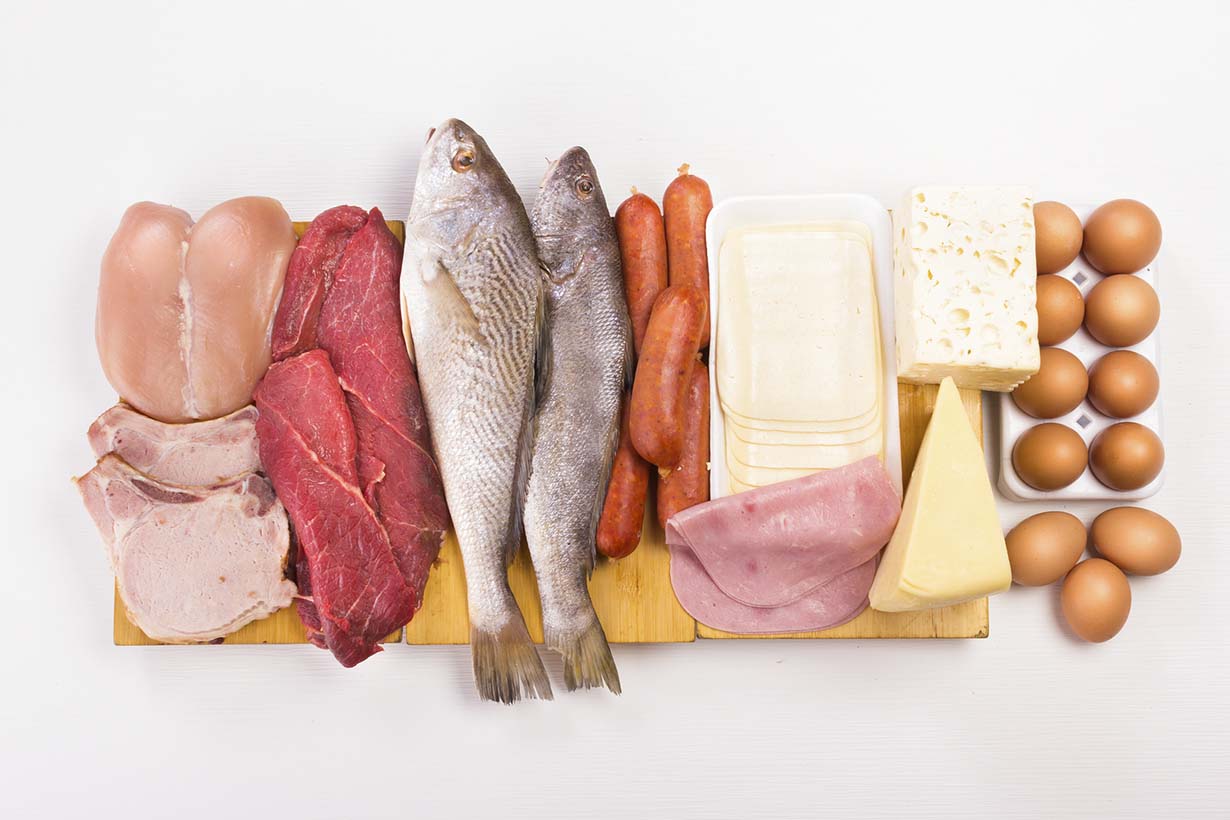 Ketogenesis is the process by which the body begins to burn fat for fuel instead of glucose. Once the body switches into fat-burning mode, ketones are produced, which is what the body uses for energy instead of carbohydrates.
This process can be initiated by simply cutting down carbohydrate intake and increasing your intake of fats. However, not all fats are the same, and the ketogenic diet stresses healthy fats that can be obtained from certain oils, meats, seafood, nuts and seeds, eggs, and certain fruits like avocados.
Additionally, within these food groups, it is important to seek out high-quality sources, focusing on farming techniques that have allowed the animal or plant the most natural growing environment.
This often means sourcing beef from cows that have been fed grass, as this kind of meat is higher in omega-3 fatty acids, which is a healthier kind of fat. It also means sourcing eggs from chickens that have not been caged but allowed to graze on the pasture. Lastly, it means sourcing all foods from organic sources when possible and eating seafood that has been caught in the wild.
Party Keto Chili Recipe
This keto low-carb chili recipe is perfect for special events when large groups of people need to be fed. It emphasizes traditional ingredients and tastes while excluding the use of legumes, cheese, and tomatoes, which are excluded in large quantities on the Ketogenic Diet.
We have separated the ingredients into meats, vegetables, and spices and other condiments. We think it feeds 6-8 people.
Meat Ingredients
2 pounds of grass-fed beef
1 pound of no-sugar-added bacon
1 pound of organic chicken breast
4 cups of bone broth
Before we do anything, we get the meat cooking. Typically, we fill a pot with bone broth and bring it to a boil. Then we add the meat and a pinch of pepper and salt. We let it cook covered for 15-20 minutes on low heat.
Vegetable Ingredients
2 pounds of portabella mushrooms
2 white onions
2 cups of red cabbage
5 stalks of celery
5 dried chipotle peppers
2 avocados
While the meat is cooking, we cut up our veggies and add them to another pot along with some olive oil, 4 cloves of garlic, and salt. We put the heat on low, and once we notice the vegetables starting to wilt, we turn off the heat and cover the pot until the meat is done.
Condiment Ingredients
1/4 cup chili powder
1 tablespoon of cumin powder
1 cup of fresh cilantro
4 tablespoons of coconut oil
4 tablespoons of toasted sesame oil
3 teaspoons turmeric powder
4 tablespoons of umeboshi paste
1 tablespoon of ume plum vinegar
1.5 teaspoons of sea salt
Once the meat is done the cooking, we add it to the vegetable pot and turn up the heat to medium. Then we add the chili powder, the cumin powder, the cilantro, and the sea salt.
We mix up all our ingredients and cover the pot again, letting it cook for an additional 7-10 minutes.
The Final Touch
Once we are satisfied with the texture and the temperature of our mixture, we remove the pot from the heat and leave it uncovered for 2 minutes. Finally, we add the avocados, the oils, the turmeric, and the ume plum condiments.
We add these ingredients at the end because we want them to dominate the taste and texture of the dish, as each ingredient mimics the ingredients of traditional chili in some way, which many people begin to crave on a ketogenic diet.
More specifically, the turmeric and ume plum will provide a savory, tangy kick, and their combined color will be reminiscent of the reddish-brownish color of traditional chili.
The avocado will mimic the mushiness of beans, while the oils will give the keto chili a familiar gooey, liquid texture that is irresistible.
A Final Note
Sometimes, when we are craving something indulgent, we will top off each bowl of keto chili that we serve with a handful of hazelnuts. This gives the keto chili a dark, chocolatey feel that reminds us of dessert.
It also mimics the crunch of tortilla chips that are traditionally dipped in chili. Yet, on a ketogenic diet, corn is typically excluded, which is why nuts are the perfect cherry on top.